Lawrence, IN
Population 47,866
In 1969, Indianapolis and Marion County adopted a uni-gov making Marion County one government body. Lawrence was one of four "excluded cities," so it retained its city government. Lawrence residents have the right to vote for the mayor of Indianapolis and their representatives on the Indianapolis/Marion County City-County Council as well as the Lawrence mayor and other elected officials. The heart of Lawrence until 1995 was the Fort Benjamin Harrison military base, when it closed it created an opportunity for redevelopment. The Fort Benjamin Harrison State Park, Golf Course and Inn are managed by the state but provide Lawrence residents with many outdoor activities and opportunities. Lawrence is home to the Defense Finance and Accounting Services Center, with over 4000 employees , it is Lawrence's largest employer. The city has been creating a mixed use town center to give Lawrence the identity it deserves.
Lawrence also has part of Geist Reservoir within it's borders with beautiful lakefront homes.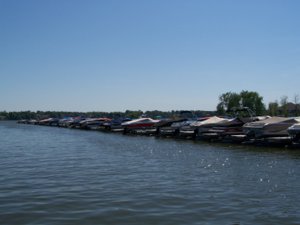 No current listings, please check back later.